The "Apple Blossom" litter arrived May 1, 2010!



"Ketchum" AKC/ASCA CH Supreme's Ketchum If You Can, AX, MXJ, NF, JS-E, RS-E, GS-E, ECC, EAC, EJC, DNA-CP
X
"Pistol" Hisaw's Pistol Packin Mama, DNA-VP


As this litter was literally born during the yearly Apple Blossom Festival in Wenatchee, these puppies have been named according to this theme. All registered names are a variety of Apple. Cute? I think so!

At 11 weeks of age, this litter was stricken by the horrible Parvovirus. After a long and grueling fight, Mac, Ellie, and Fiona succumbed to the illness. All other puppies are in their forever homes.


Litter Pedigree
Ketchum X Pistol Puppies
Litter Photos
Update Photos - As They Grow
Week 1
Week 2
Week 3
Week 4
Week 5
Week 6
Week 7
Sire & Dam
"Ketchum"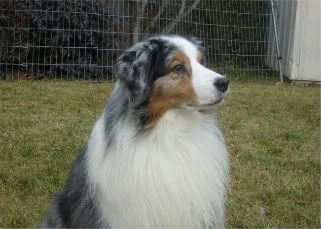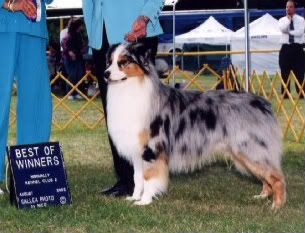 Ketchum is a lovely boy who goes back to many of the "old" dogs that I've admired for a long time. I'm very excited to see how his biddable temperament, beautiful head, and lovely structure compliment my Pistol. Ketchum has consistently produced offspring who are exceptional agility, obedience, herding, and conformation dogs. He is OFA hips good, CERF normal, MDR-1 Normal/Normal, and DNA-CP through ASCA.



"Pistol"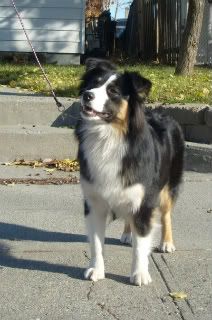 Pistol is an intense dog with great work ethic and a humorous personality. With fabulous structure, flowing movement, and a sound pedigree, I have high hopes for her successes in the whelping box. She is OFA hips good, OFA elbows normal, CERF normal, MDR-1 mutant/normal, and DNA-VP through ASCA.